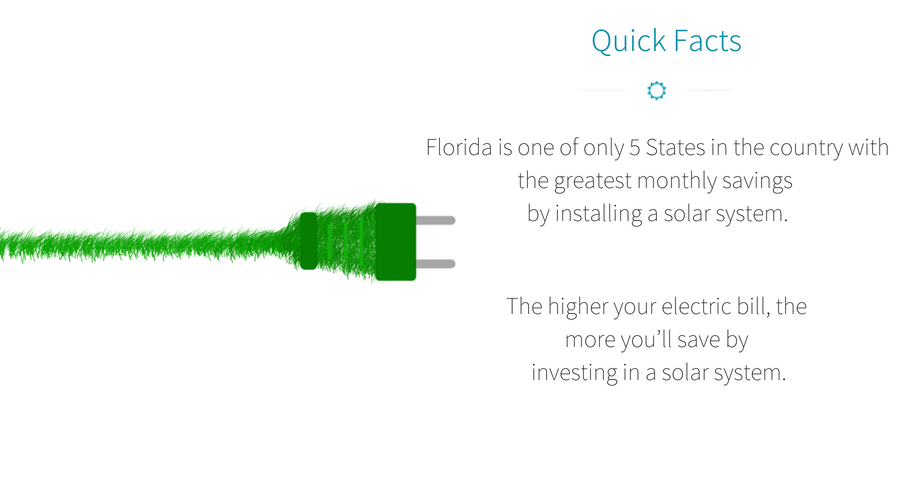 Save Tampa Electricity
Save Money on Your Tampa Electric Bill Each
Month with Solar
Did you know, per average, residential use is 10,908 kilowatt-hours of electricity per year and 909 kilowatts per month in the U.S.?
Those kilowatts translate to approximately $111.08 per month.
Since PV panels create their own power, they will make-up for your monthly electric statement. Therefore, the higher your bill, the more you'll save from investing in a solar system.
If you have an average size home it will most likely have a 4-kilowatt-hour system and will generate approximately 5,694 kilowatts per year or 468 kilowatt-hours per month, cutting the electric bill almost in half with a solar system.
That's about $675 per year or more depending on the State you live in, saved on your electric bill and doesn't include the net metering, tax incentives, and various Florida solar incentive programs available.
In fact, Florida is one of the 5 States in the country with the most savings potential on electricity by installing a solar power system. Criteria include easy access to the sun, solar-friendly programs, and high energy costs. Also, Florida is one of the 5 States with the greatest monthly savings by going solar at $139 per month with a solar system.