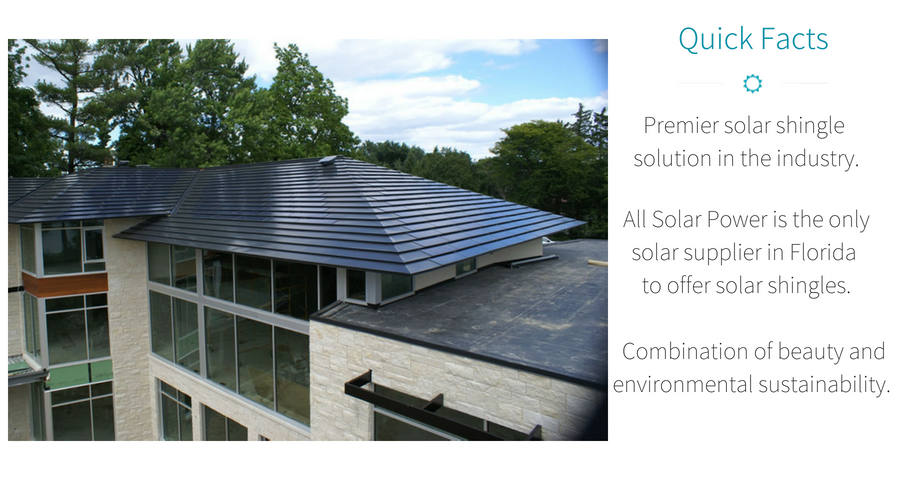 TAMPA SOLAR SHINGLES
Stylish, Sophisticated, and Elegant Solar Shingles are the Next Generation in Solar Solutions
All Solar Power Solar Roofs featuring Luma Solar
We're proud to exclusively introduce solar shingles by Luma Solar to Tampa. Luma Solar Shingles were the first fully-integrated solar rooftop system in North America and to-date the only complete solar roofing system on the market.
In addition, Luma Solar's award-winning and patented systems are the only upgradable solar shingles technology in the industry. While competitor solar shingles utilize a patchwork method, Luma Metal Shingles or Solar Metal Shingles cover the entire structure's roof, designed to enhance your home.
Architecturally distinctive compared to traditional photovoltaic panels, solar shingles create roofing security by enhancing the strength of the roof that other rack-and-frame panels which weaken it.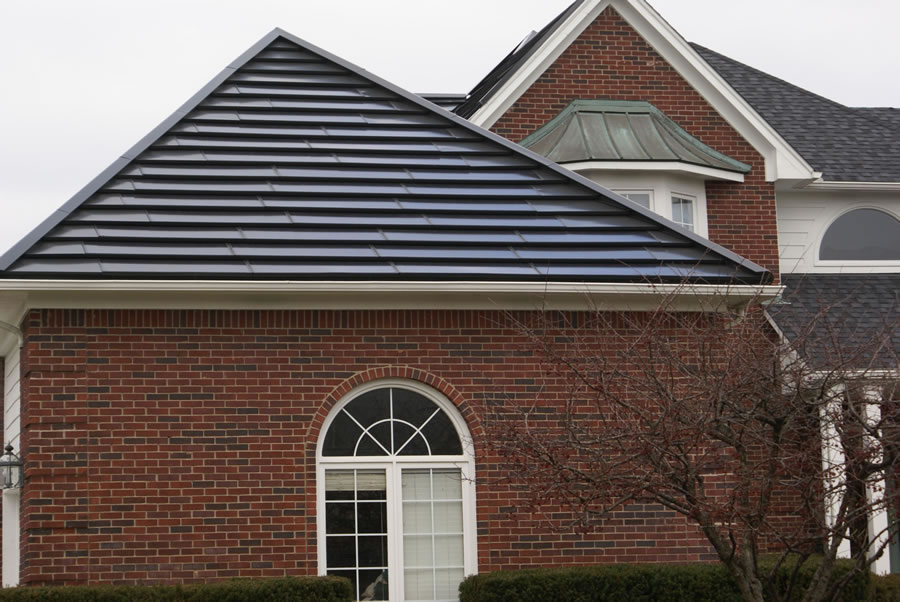 How it works:
The junction box located on the back is positioned in the center of the shingle, allowing equal length wires to run in either direction.
The 24-gauge painted galvanized metal that Luma uses to form its shingle has a 30-year warranty on the paint finish. The metal shingle itself is a lifetime product. The solar laminate has a 25-year power generation warranty.
Bold, classic, elegant, enduring, and enhancing Luma Solar Shingles have won numerous awards and have been recognized by the following national and international organizations.
California Energy Commission Certified
Salt Spray Rated
UL (Underwriters Laboratories) certified and approved
Qualifies for LEED points
Winner of Best New Product at the International Roofing Expo
Recipient of the Clean Energy Grant by the Department of Energy
First solar company in history to be recognized in a State of the Union Address by a president